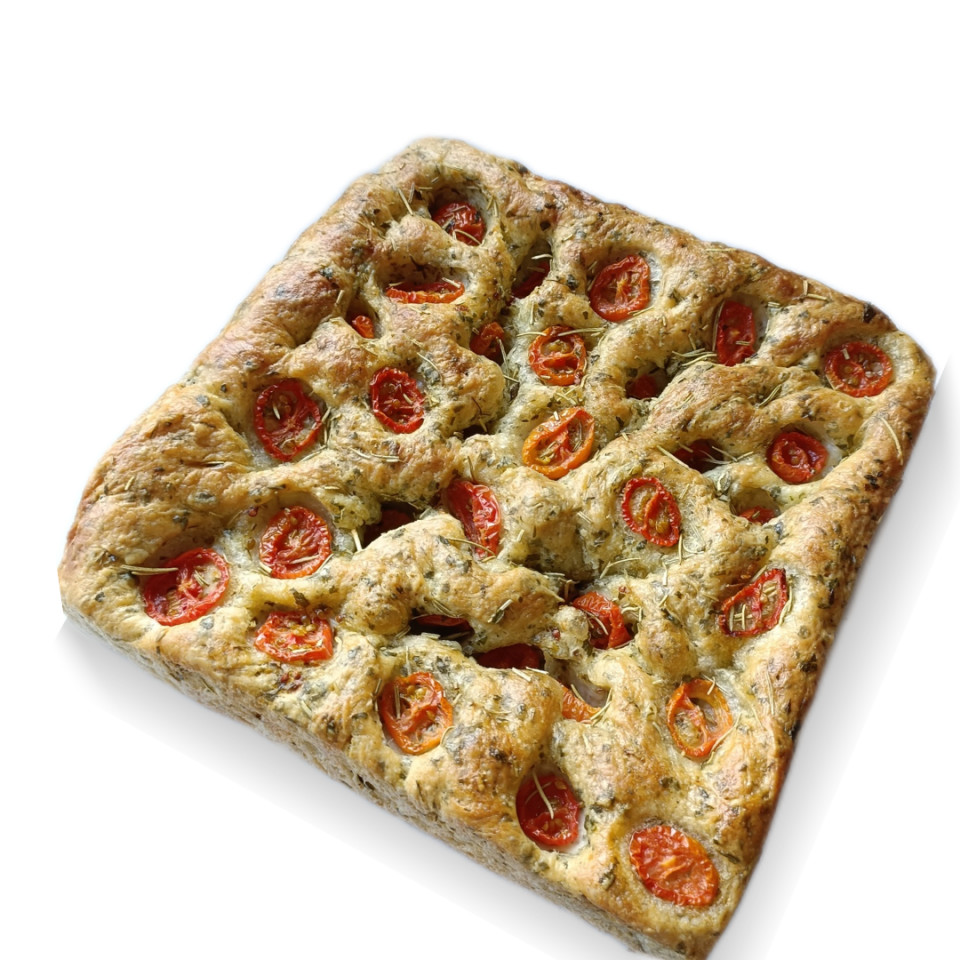 Sundried Tomatoes Focaccia - 500gram
This Tomatoes Focaccia is crispy on the outside and soft and chewy on the inside.
A versatile bread that perfect for making sandwiches, as a side dish for soup or pasta, or as a snack on its own. Whether you toast it, grill it, or eat it fresh from the oven, our Tomatoes Focaccia is sure to please.