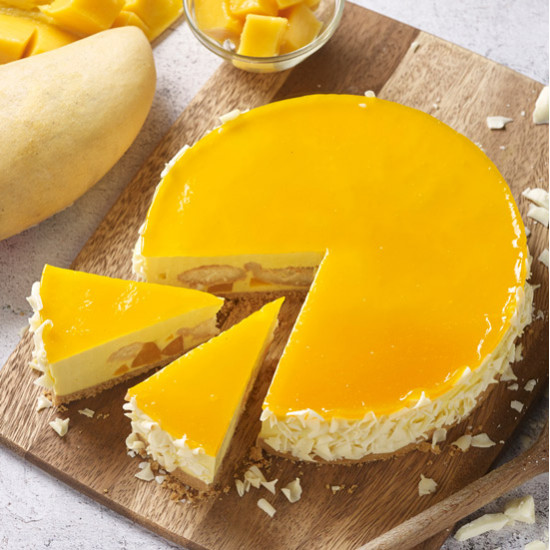 Mango Cheesecake
Attention mango-lovers!
This Mango Cheesecake leverages the fruity taste of Myanmar Sein Ta Lone mangos and the rich texture of cheese to find a harmonic blend of sweet and savoury flavours that absolutely mouth-watering. Beneath the vivid yellow mango glaze is an airy cream cheese mixed with mango bits for a burst of tropical flair.

Available in 8'' whole cake, already pre-sliced to ease your consumption.