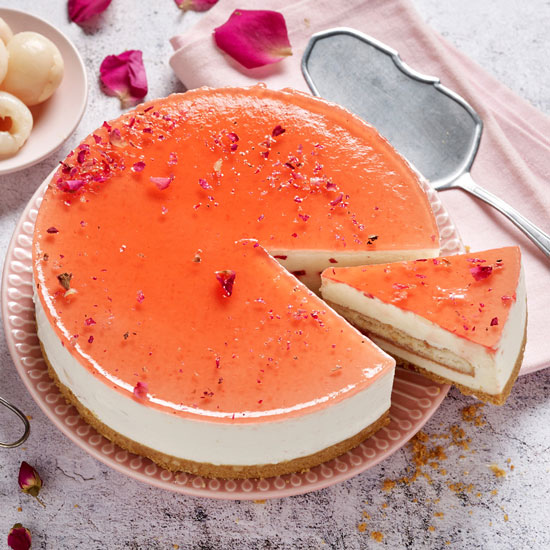 Lychee Rose Cheesecake
This luxurious Lychee Rose Cheesecake is delicately baked to perfection with the freshest ingredients, including handpicked lychee fruit and fragrant rose petals. The pure cream cheese creates a rich and creamy texture that melts in your mouth with every bite. The delicate flavor of rose water adds a subtle floral touch, while the lychee fruit brings a burst of sweetness.
Available in 8'' whole cake, already pre-sliced to ease your consumption.